trapunto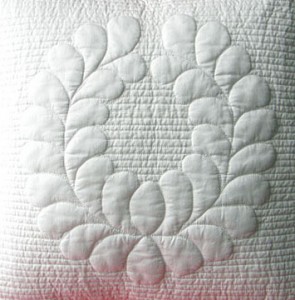 Elements of the design are carefully stuffed with a double layer of batting for extra fine texture and classic style. Heirloom quality.
surface design
embroidery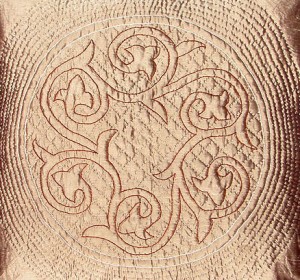 Stitching in colorful cotton and specialty threads enhances surface design. By hand or machine.
fabric origami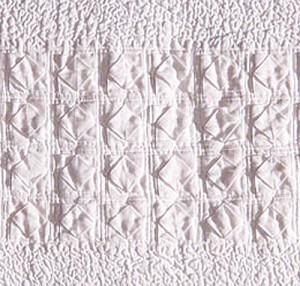 Features intricate hand work. Each block is meticulously folded and hand stitched before assembly into quilt. Stunning 3D effect.