Original design

elements of improvisation make every quilt one of a kind
free-motion quilting motifs are unique to each piece
hand-painted fabrics explore color through a range of techniques with dramatic and wonderfully unpredictable results
Fine fabrics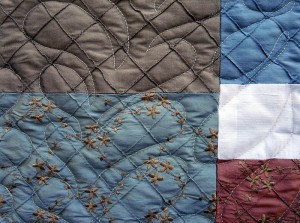 organic cottons
soft bamboo
linen and lovely blends
luxurious dupioni, shantung silks
cotton, silk and shimmery polyester threads
wool, bamboo, silk blend, organic cotton battings
Workmanship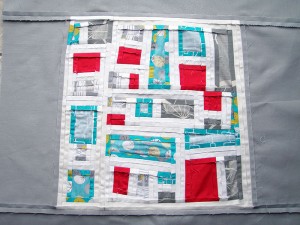 All seams are pressed open and curves painstakingly set-in for even wear and smoother touch.
Dense quilting gives quilts extra texture and durability.
Sturdy double-fold binding with mitered corners is hand-stitched to back of all quilts.
Completed linen, bamboo and cotton quilts are machine washed and dried to bring each to its final size and wonderful dimpled texture.